Ideas for Your 2022 Valentine's Day Photography at Home
The most romantic day of the year—Valentine's Day, is almost here. Do you want to try take some interesting photos at home this year? Here are some props which can help you in planning 2022 Valentine's Day photography at home.
Themed Balloons
Of all the props for Valentine's Day photography, balloons rank near the top. Beautiful balloon decor can always be a perfect choice for Valentine's Day setup. Use some balloons in every colors, especially the heart-shaped balloons would be better. You can also DIY some romantic balloons, such as write some words or leave your kiss on balloons, to create this fun Valentine's Day decoration!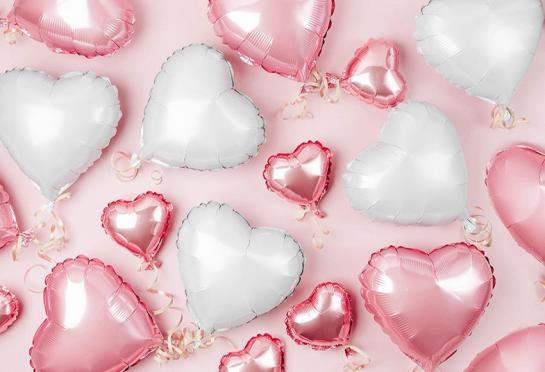 Beautiful Flowers
Like balloons, flowers also make great props for Valentine's Day photography. A popular option for Valentine's is picking out some beautiful red roses. You do not need to purchase many flowers, since the cost might be expensive. The effective way is to take the petals off from a flower (or more) and arrange them in a heart shape or a garland.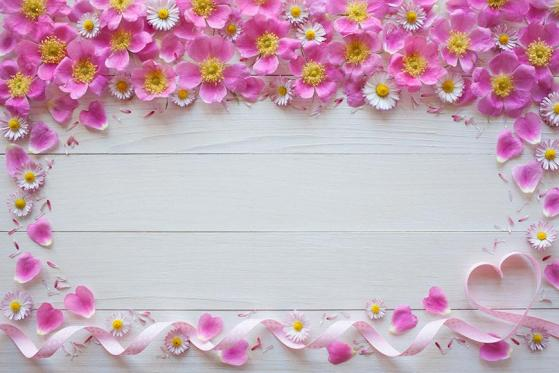 Valentine Backdrops
There is no doubt that a Valentine's Day Backdrop will definitely level up your photography setup! It will help create love-filled environment for your sessions. Pink, red, or painted heart shape patterns can always be perfect for Valentine's Day. A white brick wall backdrop with red hearts can also be a good choice. Check out our 2022 Valentine's Day Backdrops for more inspirations!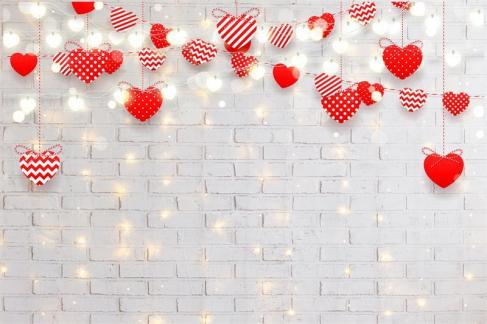 Heart-shaped Bokeh
Bokeh is a photography term that essentially means blur and blurring your light. For Valentine's Day, creating a heart-shaped bokeh gives your photographs huge romantic touch. You can use some lights in the background or use camera settings to create bokeh effect. Of course, the simplest way is to use a bokeh photography backdrop.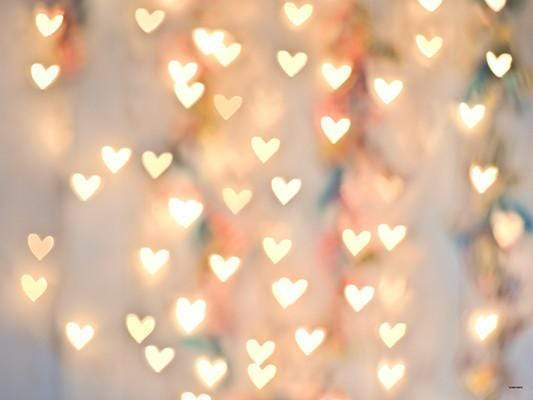 DIY Valentine Card
Valentine's Day is all about the love. And what better way to express love than with a Valentine's Day card? It's not only a perfect gift, but also a nice props for Valentine's Day photoshot. DIY some cards, especially making some heart-shaped cards and hanging them, an unique card photography background is finished. You can even write some special letters, numbers and symbols on each card. In this way, those hanging cards can convey the message of love that belongs to you both.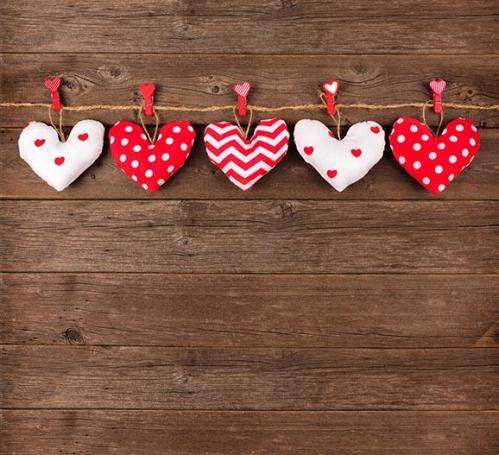 Love is in the air, February 14 is just around the corner. Now is the time to start to prepare for your 2022 Valentine's Day photo shoot!
0 comments